All About the Available Packages for the 2018 BMW 430i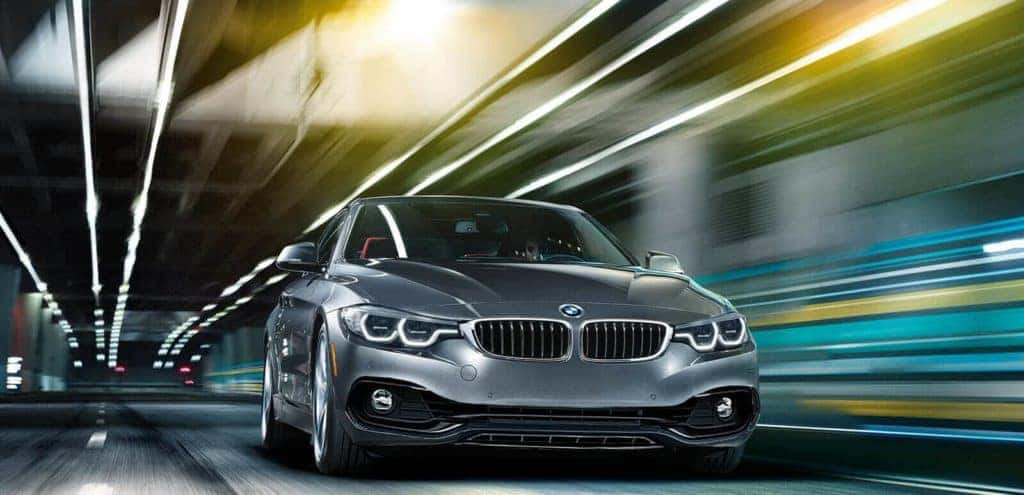 The BMW 4-Series is split into two key types, the 430i with a turbocharged four-cylinder engine and the 440i with a six-cylinder upgrade for more power. If you've narrowed down your options to the BMW 430i, all you have to do is decide which options work best for you. Don't get confused by the different names you see, as they mostly boil down to two key factors. To get an idea of what's available, take a look at our guide.
430i
First let's explain the 430i. As stated before, all 2018 BMW 430 models start with a turbocharged 2.0-liter four-cylinder engine with 248 horsepower, 258 pound-feet of torque, and optional adaptive all-wheel drive. The 430i uses an eight-speed automatic transmission, which can be replaced with a six-speed manual shifter on coupe bodies. It also differs from the 440i in that it doesn't have keyless entry, push-button start, or the 16-speaker Harmon Kardon audio system. It can come in one of three body styles as well.
More 430i Equipment
For other standard equipment you get 18-inch wheels, a sunroof on coupe bodies, heated auto-dimming side mirrors, automatic wipers, a rearview backup camera, and BMW Assist eCall roadside and emergency assistance. For comfort and entertainment, the 430i has a ritzy imitation leather seating, a universal garage opener, 10-way power front sport seats, a rearview camera, dual-zone automatic climate control, and a 6.5-inch BMW iDrive infotainment screen with Bluetooth, HD radio, and much more.
430i XDrive
The xDrive simply refers to a version of the 430i with BMW's all-wheel-drive setup. Instead of powering only the rear wheels, xDrive uses a mechanical center differential and splits the power to the front and rear wheels in a 40:60 ratio. This number can also shift automatically every second to better maintain your speed and traction on different road surfaces and conditions. For example, the power can even out to a 50:50 ratio on surfaces with less traction.
Body Choices
The final thing you'll see next to the model names of different 2018 BMW 430s is one of three body types: the 430i Coupe, 430i Convertible, and 430i Gran Coupe. Both the Coupe and Convertible styles are what you'd expect: two-door models with a lowering soft top on the Convertible. The other option is the Gran Coupe, which is a four-door model suited to families or carpoolers. With options of the xDrive and three body styles, we arrive at six potential combinations for a 430i that fits you best.
That's all there is to it! Now you know exactly what it means when you see models with names like 2018 BMW 430i Gran Coup xDrive. We hope that with this handy guide to the 2018 BMW 430i's impressive options, you'll have an easier time finding the perfect fit in our new BMW inventory. We'd be happy to answer your questions, go over options, and more.