Best Places to Eat in Westbury, NY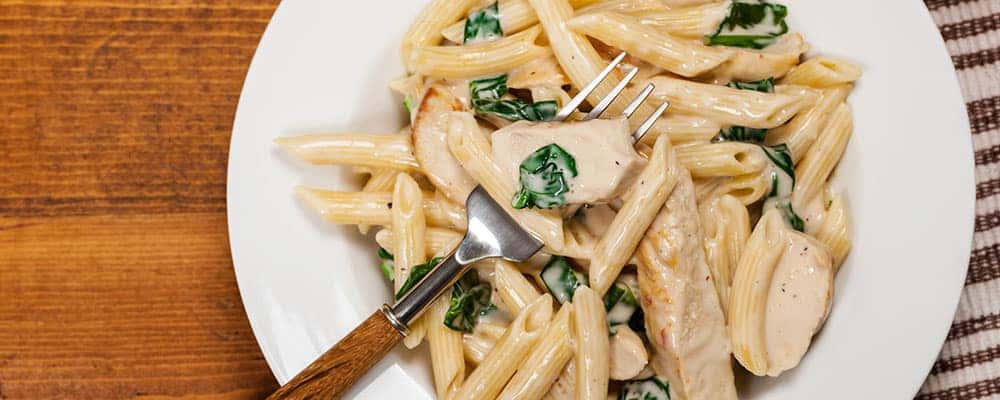 No matter what you may be craving or what the occasion may be, there are plenty of Westbury, NY restaurants that deliver the food you crave and the atmosphere you desire. From intimate date night locations near Syosset to casual family-friendly locations, check out the best places to eat in Westbury, NY below. Then find out the best places to shop in Long Island!
Galleria Ristorante
If you want fine Italian cuisine on date night, Galleria Ristorante is the place to go. A short drive from Roslyn, you'll enjoy this restaurant that has been under the same ownership since the 1980s. Plus, owner Dominick has always been around food his entire life, proving he knows what it takes to create a luxury dining experience.
Thomas's Ham 'N' Eggery Diner
If laid back and casual are what you prefer, check out Thomas's Ham 'N' Eggery Diner. Mostly known for their tasteful breakfast options, this location is also open for lunch and dinner. Plus, it's a very comfortable environment that's kid friendly, so it can easily become your family favorite no matter the time of day.
City Cellar Wine Bar & Grill
City Cellar Wine Bar & Grill provides you with a unique dining experience. Not only does the menu include contemporary American fare like blue cheese crusted ribeye or grilled branzino, but the atmosphere also complements its menu. Dine outside on the patio underneath perfectly placed lighting and backed by exterior curtains for a more intimate setting.
Cafe Baci
Cafe Baci is more relaxed in the atmosphere and style of the restaurant, but you can rest assured you're getting delicious and handmade meals every time you step through the door. This authentic Italian restaurant will bring you everything from pasta to pizza, and the comfortable atmosphere makes it great for families.
Black Label Burgers
If you are craving a burger, but not just any burger, then Black Label Burger is a must. Here, you'll receive a delicious burger made from the highest quality meats. The restaurant also has a variety of other menu items, from fries to hot dogs, so you can stock up on your American fare kick. Plus, their menu will even tell you what drink to pair it with for optimal taste.
Learn More at Rallye BMW
If you want to learn more about the best restaurants in Westbury, NY, or if you're looking for a local place for vehicle service, head to Rallye BMW. Contact us today to learn more about our inventory and services, and check out our guide for Winter fun in Westbury for when the weather gets colder! You can also take a look at some of our favorite places to visit near Old Westbury, NY or about the Westbury Music Theater.