How to Program Your BMW Key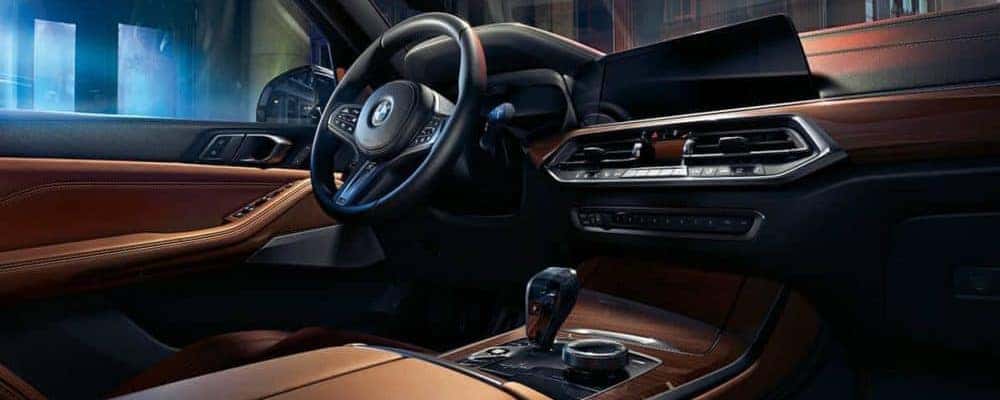 How To Program Your BMW Key Fob?
There are two BMW key fob programming methods. One method is for programming a BMW key fob from scratch when you have a new one or a replacement. The other method is for programming additional keys. Take a moment to learn about how to program a BMW key below. We'll also cover the steps of how to reset your BMW key fob and how to program your BMW digital key. If you have questions along the way, don't hesitate to get in touch with the service department at Rallye BMW in Westbury for help.
New BMW Key Fob Programming Steps
When Syosset drivers are performing BMW key programming on a new or replacement key, they can follow these steps on how to program their BMW key fob:
First, put your key in the ignition, rapidly turning it to position 1. Quickly do this 5 times in a row.
Then, take your key out of the ignition.
Press the BMW logo on your BMW key fob 3 times while holding down the unlock button.
Let go of the unlock button after the third time you've pressed the BMW logo.
Then, turn on the ignition, and your new key should be paired with your BMW!
BMW Key Fob Programming For Extra Keys
If you've purchased additional BMW key fobs for your Roslyn family members, the process for BMW key fob programming is a bit different. The steps are as follows:
Gather the BMW key fob that has been paired with the BMW key fobs you'd like to pair. Go inside your car and close the windows and doors.
Next, take the key that's already programmed and plug it into the ignition. Turn the key to position 1. You should see the accessories and dash lights turn on.
Then, turn the first key to the off position and pull it out.
Next, hold the unlock button down and press the lock button (again, the BMW logo), 3 times. After you've pressed it for the 3rd time, release the unlock button. You'll hear your doors lock and unlock.
Repeat this process for each BMW key fob to program the remaining keys.
How to Reset a BMW Key Fob
This process is quite simple. Just:
Stick your key in the ignition.
Turn it to the on position.
Then, turn it off.
Next, remove the key.
Finally, hold the unlock button on your key fob as you press the BMW logo button 3 times. Then, let go of the unlock button.
How to Pair Your BMW Digital Key
If your BMW was built after July, 2020 and features Live Cockpit, iDrive 7, and comfort access, you can install a BMW Digital Key app on your Apple Watch or Apple iPhone. You can share this digital app key with up to 5 family members. To set it up, follow these steps:
Download the BMW Connected App, log in, and tap the BMW Digital Key setup button.
Confirm that all key fobs are in your cabin.
Then, tap "Next," followed by "Start Pairing."
Then, place your iPhone or Apply Watch on the smartphone tray with the NFC sensor.
Leave it there while your BMW Digital Key is created.
Once complete, Jericho drivers will be able to access their key in their Digital Wallet app. This key allows you and your chosen family members to unlock the doors of your BMW with their smartphones by simply tapping on the key!
Questions About How To Program A BMW Key? We Can Help!
While the BMW key programming instructions above are very basic and should work on most BMW models, programming the BMW key battery may be slightly different for select models. If you run into any issues learning how to program a BMW key, turn to the experts at Rallye BMW! We're more than happy to assist our valued Roslyn and Jericho-area customers with the BMW key programming process.
Lost your key and need a BMW key fob replacement? How about a replacement for your dying BMW key battery? Simply stop by our parts department in Westbury! We can order a brand-new key from the OEM on the spot, or provide you with the proper BMW key fob battery replacement. We're also happy to show you how to reset your new BMW key step-by-step. Contact our service department today to get started.
More from Rallye BMW
The 2023 BMW XM will be the first ever plug-in hybrid electric M Series BMW. Take a moment to learn about when you can order the 2023 BMW XM and how much the new BMW XM will cost. Then, apply for financing and contact Rallye BMW to learn how you can receive this mode in…

The 2023 BMW i7 is a high-performance luxury sedan that offers Syosset driver's unbridled performance with up to 318 miles of pure electric range. While the i7 is most famously an EV, it innovates from so many angles. Take a moment to learn about the 2023 BMW i7 tech features, 2023 BMW i7 tech…

The 2023 BMW M2 will likely be BMW's last fully gas-powered M-line sports car, offering Syosset drivers one last taste of combustion before the M-line shifts to electric power. As of this writing, few specifics have been officially publicized by BMW, however, there are more than a few rumors floating around about what this sports…