M-Mazing: The All-New BMW M5 has Arrived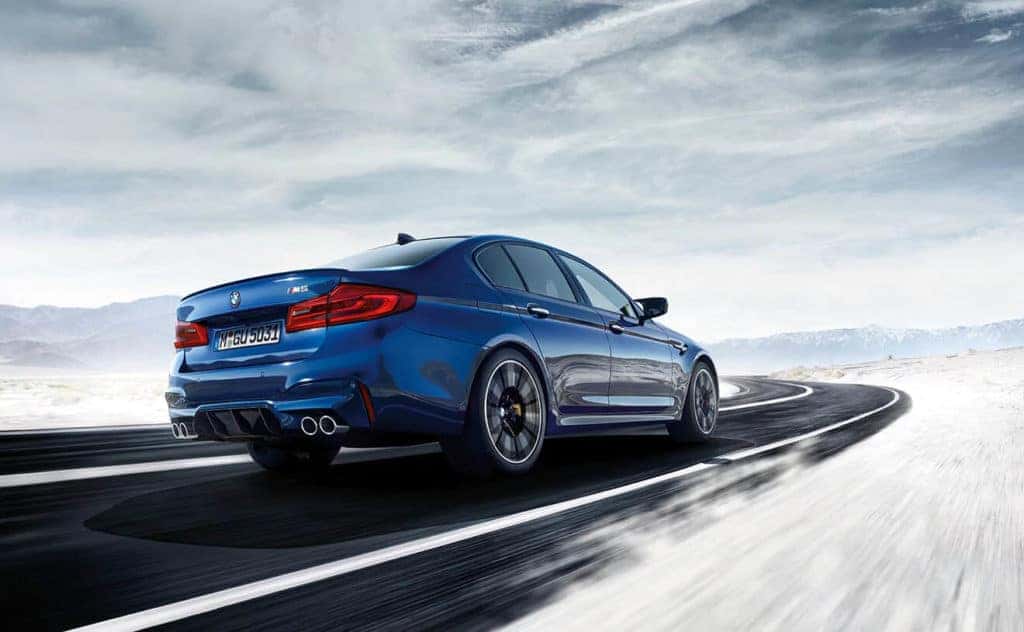 The BMW M5 made its first debut over 3 decades ago, and immediately rose to the top of its class. The BMW M5 has made a much-anticipated return this year, and it's eager to set new standards wherever it goes. Here are some impressive highlights of the all-new BMW M5.
Unparalleled Performance
No other sedan on the road can offer the control and stability that the M5 can. The new M xDrive intelligent all-wheel drive system, which is unique to the M5, features pronounced rear-wheel bias and it can be adjusted between three modes. The 4WD, 4WD Sport, and 2WD modes offer ideal performance on city streets and racetracks alike.
Power to Make Every Second Count
At the heart of every new BMW M5 lies a superbly powerful engine. The 4.4-liter V8 uses M TwinPower Turbo technology to deliver an astonishing output of 600hp. The M5 will provide sharper engine responses thanks to new twin-scroll turbochargers that allow for shorter injection times. If you're a pedal to the metal type of driver, the torque in the new M5 certainly doesn't disappoint. 553 lb-ft of torque combined with the V8 equals incredible acceleration.
Lighter & Stronger Frame
The all-new M5 is heavy on the thrills, but not on its weight. The new design features a contoured Carbon Fiber Reinforced Plastic roof, which dramatically reduces overall weight and lowers the center of gravity. The new, lighter BMW M5 can punch 0-60 in just 3.2 seconds!
Sport-Accommodating Interior
The focus on the driver doesn't end when you enter the cabin. The BMW M5 offers an interior that centers on the driver to provide an unmatched driving experience. The new M gearshift lever puts all the power in your hand. Selecting from three Drivelogic modes changes the performance of the 8-speed M Steptronic transmission for what you need, from comfortable and efficient to fast and race-ready.
In a word, the all-new BMW M5 is M-Mazing. If you're interested in taking one home, feel free to contact Rallye BMW to learn more about when it hits our store.