How Many Miles Do Tires Last?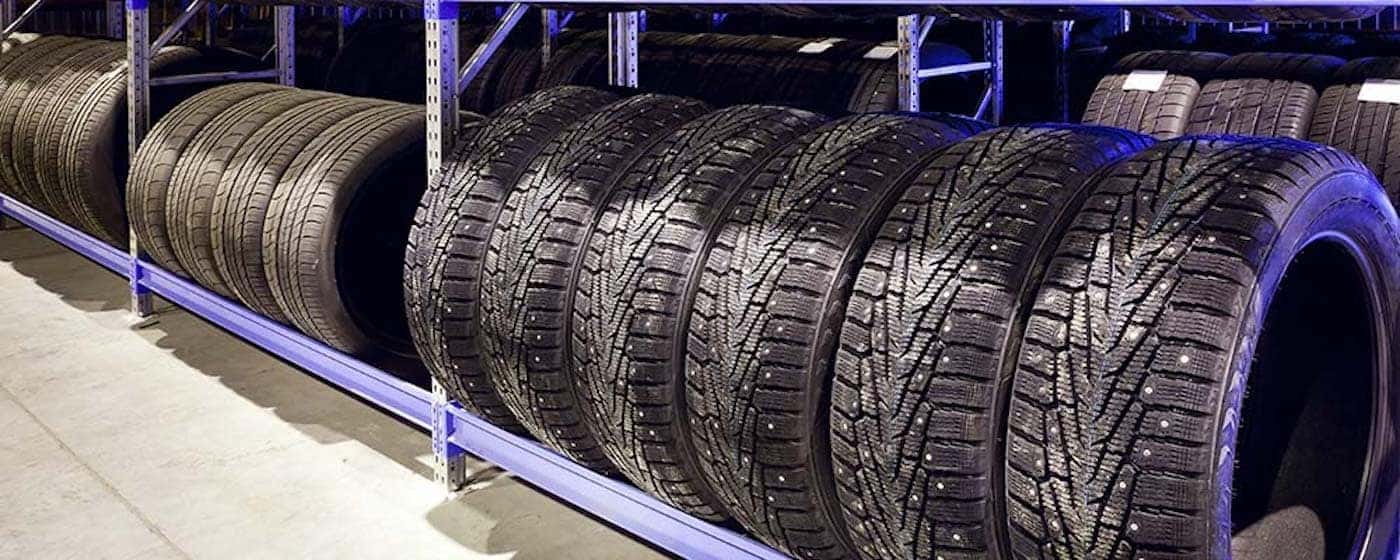 Everyday errands in Syosset, trips to work in Roslyn, and even fun day trips all add up to wear and tear on your tires. How many miles should tires last? Most experts say around 50,000 miles. Here are some things to know before it's time to contact the tire center.
What Factors Affect Your Tires' Life Expectancy?
Sometimes life–or a roofing nail in the Roslyn road–intervenes and you'll see your tire warning light come on sooner than expected. Here are some less sudden things that can impact the life of your tires:
Drivetrain: Tires wear differently on front-wheel drive, rear-wheel drive, and all-wheel drive vehicles, because of where the main power for forward motion comes from. Properly rotating your tires can help balance the wear.
Driving habits: Having a lead foot on the gas and brakes will wear out your tires faster than accelerating gradually and letting coasting do some of the braking work.
Road conditions: If you have to drive on gravel or dirt roads regularly, or you encounter construction, and Jericho winter weather like snow, salt, and ice, your tires will take more of a beating. If you plan to use your vehicle for off-roading, this will make a big difference as well.
Terrain: If you live in an area with inclines on the roads, more friction on the tires is required to start and stop the vehicle than on flat surfaces.
Treadwear rating: Your tires also come with a treadwear rating which rates the life expectancy of the tire treads.
Type of tire: High performance tires have extra grip but may wear faster than all-season tires which have less rolling resistance–be sure to check your owner's manual to see what tires you have on your vehicle, or what type is recommended.
How to Improve Tire Lifespan
There are simple ways to add life to your tires: regularly check and adjust tire pressure, rotate your tires every 5,000 miles, and stay up to date on all maintenance. Our technicians can let you know if they see signs of premature wear, and we're ready to help with all of your maintenance needs. From BMW oil changes to BMW tires, our team has you covered.
Find Out More About Rallye BMW's Tire Match Promise!
When it's time to replace your tires come to Rallye BMW and ask about our Price Match Promise Program to get the best tires for your BMW at the best price.
More from Rallye BMW
For drivers who go on outdoor adventures on a daily basis, the 2021 BMW X3 will be a game changer since it is capable of towing equipment and essentials. The BMW X3 towing capacity is up to 4,400 pounds, so you can get away from Syosset and drive to outings without leaving behind your dirt…

The interior of the 2021 BMW 3 Series takes your driving experience to the next level of luxury and comfort. With a BMW 3 Series sedan, you will see that you can drive from Syosset to Roslyn at ease. Once you get to experience its interior, you will never want to go back. But before…

Monday, May 31, 2021 is Memorial Day, and Rallye BMW is offering exciting BMW lease specials in honor of U.S. military personnel, their bravery, and their sacrifices. We're offering incentives on the following models: Contact Us Special Offers 2021 BMW 228i xDrive Gran Coupe 2021 BMW 430i Convertible 2021 BMW 540i xDrive Sedan 2021 BMW 330i…