The 2018 M2 is Proof Great Things Come in Small Packages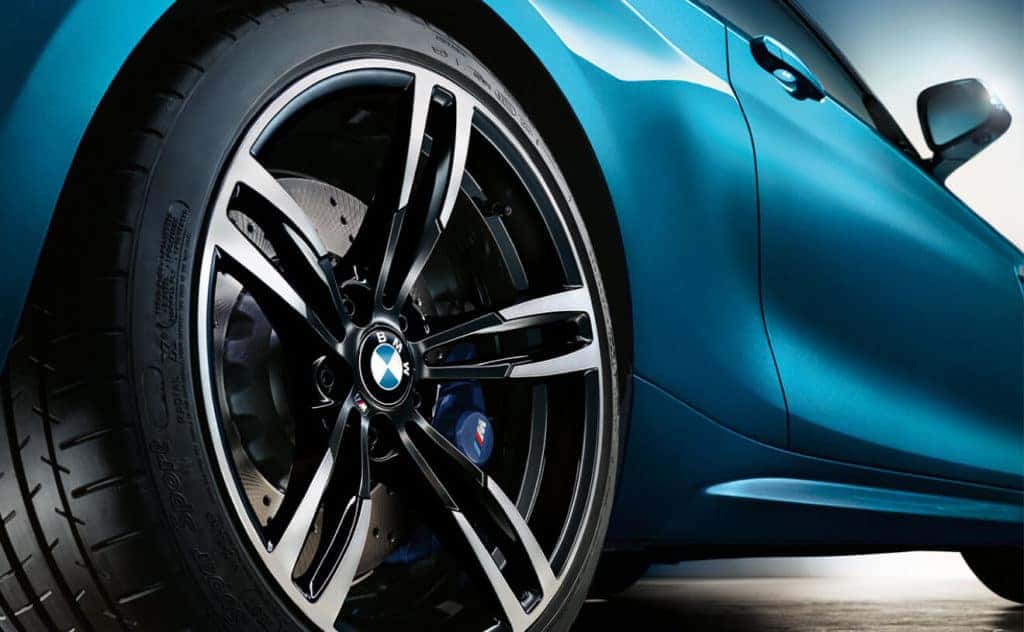 The BMW M2 is a fantastic sports coupe. It's ultra powerful, stylish, comfortable, and packed with technology to make driving even more fun. Keep reading to see why the M2 should be your next sports car.
Power and Performance
The BMW M2 has all of the power you love about the M class. Under the hood, you'll find a 3.0-liter, inline-six TwinPower turbo engine with double-VANOS technology with variable camshaft timing. This system allows higher pressure to build inside the engine's cylinder to give you optimal power output: a heart-pounding 365 horsepower at 6,500 RPM and 343 pound-feet of torque. This powerful engine can take you from zero to 60 in just 4.1 seconds and revs all the way to 7,000 RPM.
With all of this power, you might think you wouldn't get very good gas mileage, but the M2 offers a fantastic 27 miles per gallon highway and 20 miles per gallon city.
Stylish Exterior
The BMW M series vehicles have always been known for their stylish exterior. The new model is no exception; it's the sort of vehicle that is sure to turn heads. The 2018 M2 has a more chiseled front and a wide rear stance which not only gives you better handling but also offers you more space inside the vehicle.
The 2018 M2 has had a few changes to its exterior to add an even sportier style. The vehicle now comes standard with LED headlights, fog lights, and taillights. The M2 will also have 19-inch M forged double-spoke wheels.
Design-Focused Interior
The interior of the BMW M2 has been designed with simplicity in mind. All M2 models come standard with black Dakota leather with blue trim to match the cobalt blue color of the M2. The center console has a beautifully simple carbon-fiber trim against the black instrument panel.
In addition to the stunning interior, drivers can also enjoy plenty of utility inside the M2. It now has a wireless charging station where you can charge your smartphone without fiddling with wires or worrying about pulling over to plug in.
Technology
The new 2018 M2 is now equipped with BMWs latest iDrive 6 Infotainment system. This system gives you an 8.8-inch color touch screen in the vehicle's center console. The system allows you to control your navigation as well as to connect your phone to either Apple CarPlay or Android Auto.
The system also has an updated voice-recognition function which allows you to control everything from your phone calls to the destination you want to navigate to without ever taking your hands off the wheel.
Another fantastic piece of technology available for the M2 is wireless internet. Stay connected on the road with an onboard Wi-Fi hotspot. Your first three months are included with your purchase.
Whether you want to feel the power of the M2 or you enjoy the style and technology you receive when you get behind the wheel of a BMW, you get it all with the M2. Head to your nearest BMW dealer to learn more about the M2 and test drive one today.