The Must Know New Features of the 2018 BMW X3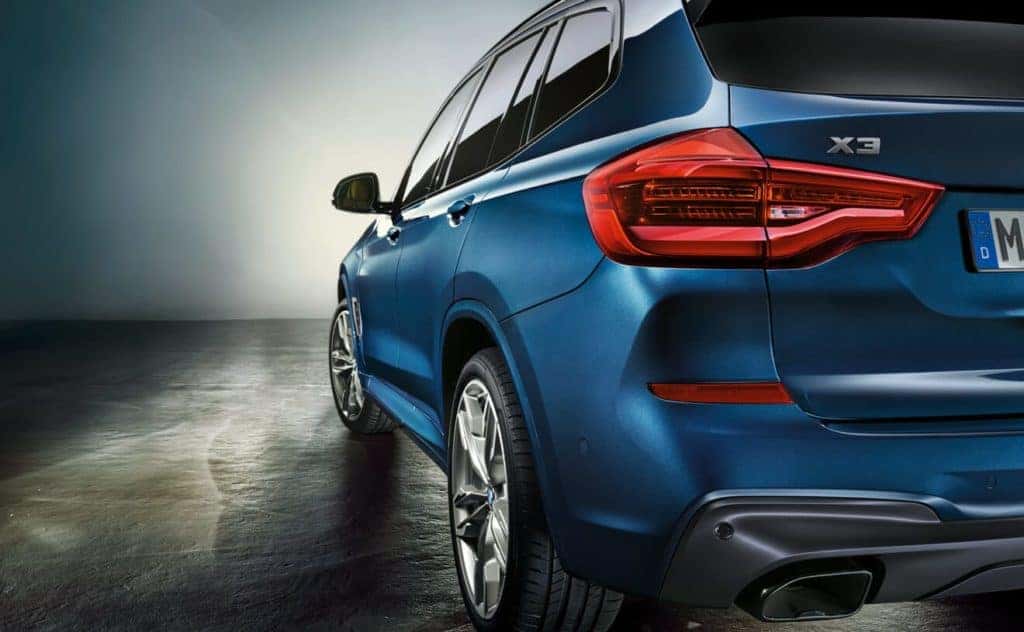 The 2018 BMW X3 is coming in November. If you haven't heard the latest announcements on this refreshed luxury compact SUV, check them out below. Tons of new features have been made standard, and there's even a thrilling M Performance model.
New Powertrains
The xDrive30i is the main trim level and powertrain setup of the 2018 X3. It includes a turbocharged four-cylinder engine with up to 248 horsepower and 258 pound-feet of torque. The really exciting option is the new M40i, replacing the xDrive35i. Its turbocharged V-6 engine gets up to 355 horsepower and 369 pound-feet of torque. Both engines use xDrive and an eight-speed automatic shifter.
Performance Potential
The 30i will have a zero-to-60-mph time of six seconds flat, while the M40i will take only 4.6 seconds. Their respective top speeds are also impressive: 130 and 150 mph. The 30i also offers the choice of a Dynamic Damper control. This polishes out the ride and takes road vibration or bumps to a minimum. There will be new modes to select for the damper as well, which let the driver customize the X3 to feel softer or sportier as they like. The M40i, meanwhile, has blue sport brakes and an M suspension for heavy corners, or an optional Adaptive M suspension.
Body and Exterior
The new X3 wil be two inches longer than its previous model, with 186 inches in total length bumper to bumper compared to 184. This has come from an extended wheelbase of 112.8 inches versus 110.6, making the cabin that much roomier and the exterior that much sleeker. Speaking of which, the twin-kidney grille was tweaked to be more eye catching and to pair with the new hexagon fog lights. The LED headlights and taillights were adjusted slightly, and the X3 now has a subtle, tapering spoiler.
Interior and Comfort
One of the biggest upgrades to the X3's standard features is tri-zone climate control. This way the climate controls can perform three separate levels of warm or cold air depending on passenger preference.
In the past, the second seat row had 40:20:40 split-folding seats, and they can now be adjusted individually without being forcefully linked in forward or backward position. Overall, the interior style was completely redesigned and demands an up-close look to really capture all the details.
Infotainment and Display Upgrades
The optional 10.25-inch infotainment screen makes a return for 2018. However it was not only given touchscreen functionality, but also gesture recognition. This allows drivers to swipe with a finger, make pinching motions, rotate their finger, and more to perform functions that would normally require direct touchscreen contact. Then there's the significantly improved optional head-up display. This projects information in the driver's corner of the screen, but for 2018 it is 75% larger.
There are many more exciting changes made over the 2017 X3 — these are just a few of our favorites. Check our new inventory and make sure to filter by X3 models and you'll see every 2017 and 2018 X3 currently on our lot. You can easily check out other new models depending on what you're interested in, and be sure to contact us once you find the right BMW for you.